Advanced GeoEnvironmental Selects ZUMA BUSINESS PARK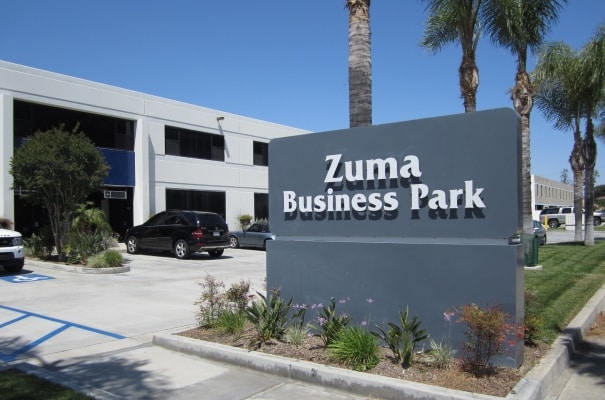 Advanced GeoEnvironmental, a nationally recognized full service environmental consulting firm has selected Zuma Business Park – Anaheim for its newest office location. The company recently inked a 5 year lease for almost 5,000 sq. ft. at the business park. Advanced GeoEnvironmental provides such services as; Environmental Site Assessments, Soil and Groundwater Remediation Services, Storm and Wastewater Services, Landfill Monitoring and Compliance as well as Underground Storage Tank Investigations. The Anaheim location joins eight (8) other locations currently operated by Advanced GeoEnvironmental throughout the West Coast. Susan Lee of Cedar Realty Management represented Zuma Business Park in the Lease Transaction.
Zuma Business Park is a high image Business Park consisting of 12 buildings totaling over 175,000 square feet. Zuma Business Park is located within the "Anaheim Canyon Business Center", a 2300 acre Industrial and R&D zone. The park consists of office and industrial incubator units (600 – 5,000 s.f.) and is conveniently located near the Riverside (91), Costa Mesa (55) and Orange (57) Freeways.
Cedar Realty Management is a real estate services company leveraging almost 50 years experience in the management of Southern California commercial real estate. We specialize in providing comprehensive real estate and property management services to private clients who possess a long term horizon. The company's principals and management team have honed their skills by working at some of the best known real estate companies in Southern California. We've taken the best practices and methodologies and are now utilizing that knowledge to the benefit of our clients and tenants. Based in Anaheim, California, Cedar Realty Management currently provides comprehensive real estate services to almost 1,500,000 square feet of commercial properties throughout Orange, Riverside and San Diego Counties.